Here's The Ultimate Money Getting System That You Can "Plug-in" And Use To Have Your Own List Building System In As Little As Two Hours From Right This Moment...
This is the fastest path to having your own profitable online business... PERIOD!
Dear Online Biz Owner,
If you want to make at least 6 figures online this year I'm going to show you how right now how to do it... Without you having to buy a thing from me!
All you need to do is focus on just these five things...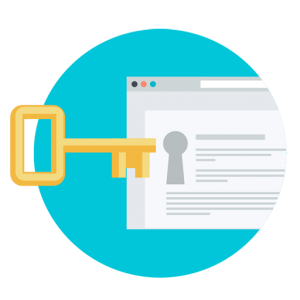 1. Create a squeeze page so that you can build an email list...
2. Have a special offer that people see when they join your email list. This way people who optin to your email list make you money instantly!
3. Have a few products that you can sell to that email list, so you make even more money!
4. Have emails that are automatically sent to your list that sell your products to your subscribers on autopilot... This is how you make money while you sleep!
5. Get traffic to your squeeze page and let the system do all the selling for you!
That's it!
Seems simple right?
This system has worked for years and continues to do so, and as long as the Internet is around it will continue to work!
It's been working for ME and hundreds of thousands of others for YEARS. It's completely proven!
And here's the BEST news...
It's going to be WAY easier for you because if you let me, I'm going to just hand you one of my proven systems that has all ALL the components I just mentioned and more... ready for you to plug-in, start using, and start making money with!
But I've got some scary truths for you if you want to do this all on your own...
Be prepared!
The Truth Hurts And It's Freakin' U-G-L-Y!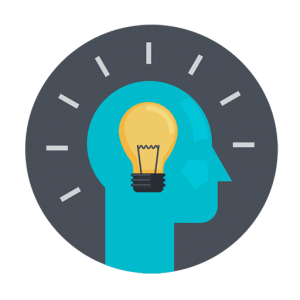 Creating a system with all of these components in it is VERY profitable, but there is WORK involved if you're going to do it all yourself!
Here's the honest truth about what I just revealed to you...
Truth #1: Creating a squeeze page with a free offer that actually gets people to subscribe can be a nightmare when you don't know what you're doing.
You've got to pick a niche, figure out what they want, create what they want, create copy that makes them want it, and on and on and on!
There's a heck of a learning curve here, but when you get it right it's the start of your own "ATM machine".
Truth #2: Creating a product and turning it into a special offer takes time, knowledge, and a lot of skill!
Again you have to figure out what your niche wants, then create a product that fills that want, and then create sales copy that makes them what your product, and a few other "special sauce" type things. 🙂
I remember when I did this for the first time and I failed MISERABLY! Like the first 20 times I failed miserably if you want to get REAL honest here. 🙁
Truth #3: Now having ONE product probably isn't going to be able to get you that "dream income" you want. The key to really blowing your income up is to have MULTIPLE products that you can sell to the list your building.
Again you have to rinse and repeat what I just told you above. Figuring out what your niche wants, then creating several products that fill those wants, and then creating sales copy for each of those products, and on and on.
This is SO time consuming, and not to mention it can really suck the life out of you.
Truth #4: To automate this kind of system you need to create emails that your list opens, actually reads, clicks on the links in those emails, and finally BUYS!
Depending on how many products you have will depend on how many emails you have, but at a minimum you need a few emails that make your list like, know, and trust you, and then a few emails for EACH product you have that entice them into buying your other products.
It takes a lot of copy skills, email marketing knowledge, and time to create these emails for your system and they MUST be good or you'll never make any money!
But here's the good news...
You don't have to do any of this yourself because...
Now You Can Steal My Personal Success
And Use It For Yourself!
Look... I know those truths were hard to read, but before you totally give up I want to make you a special offer that will allow you to take what I've successfully done and use it for your self.
You see, I've been running an online business since 2004 and I have made money in multiple ways in over 22 different niches...
It's taken a lot of blood, sweat, and tears, but after just a few years I had a multiple six figure a year business on my hands and years later it's still running strong!
The system I revealed to you at the start of this letter is what has allowed me to create a multiple six-figure a year business over the last almost TWO decades...
Now using all of my experience, expertise, and know-how I have put together a system for YOU, that you can use and begin making money with in as little as TWO hours from right now!
I've done all of the hard work for you!
No need to pick a niche... I've done it for you!
No need to create a squeeze page... I've done it for you!
No need to create products... I've done it for you!
No need to create an email series... I've done it for you!
Everything is packaged up and ready to go for you inside of this ready to go money getting system!
Introducing The Ready To Go List Building System - The Internet Marketing Niche Version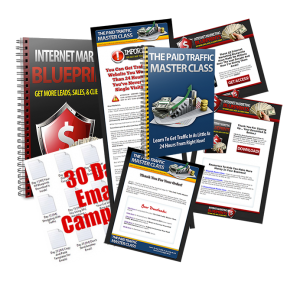 This is a complete ready to go list building and money getting system in the Internet marketing niche... Which is a WILDLY profitable niche!
So many people want to learn to market their businesses online, and now you can be their "super hero" by putting them into your very own list building and money getting system, that will teach them all about Internet marketing. And... YOU'LL make money while doing so!
You'll have absolutely everything you need to start building your list in this profitable niche!
Here's what you get with The Ready To Go List Building System - The Internet Marketing Niche Version...
Component #1: Ready To Go Free Offer
If you don't have a free offer that people WANT you'll never get them on your list!
That's why I created a the IM Blueprint Course that you can give away for free that people will fall over themselves to give you their email to get!
In this course I share 10 different "blueprints" that I've discovered over the years in my business that have allowed me to get thousands of leads, clients, and sales!
You can use this free offer as is or edit it with your own information. (I'll even show you how!)
You could work weeks creating your own free offer or spend $200-$500 getting it created and MAYBE have something people want or you can have this ready to go in-demand free offer right now that is PROVEN to get people on your list!
$540 Value
Component #2: Ready To Go Squeeze System
The other half of the battle to getting people to get on your list is having a PROFESSIONAL looking page that entices them to WANT your free offer.
With the "ready to go squeeze system" you'll get a professionally designed squeeze page you can send traffic to and it will actually get that traffic to WANT your free offer and jump right on your list to get it. This is the biggest key to successfully building a list!
Not only that, but I'm also giving you a monetized download page that your subscribers can access, download the free offer, and if they click on any of the offers on your download page and buy you MAKE money...
Yes! I'm even giving you the opportunity to make money from your download page!
Imagine getting paid when people JOIN your list...
This squeeze page system is easy to setup (I'll show you how to do it) and you can customize it any way that you want!
$1650 Value
Component #3: Ready To Go Special Offer
Here's yet another way you can get paid as soon as people join your list!
I've created a special offer that your subscribers see as soon as they join your list. I've tested pricing points and have priced this at the absolutely best pricing point to ensure that YOU'RE making money WHILE building your list!
You'll get the entire sales page I've created with all of the bells and whistles, the monetized download page (yes you can make even more money from you download page with built in offers), and all the "deliverables" totally ready to go.
Everything is fully editable and I'll even show you how to set it all up so that it works like a total automated money making machine.
Your subscribers will see this as soon as they join and have the opportunity to buy it and IMMEDIATELY make you money!
Having a special offer that you put in front of people after they subscribe is the ultimate way to get the money coming in when it comes to building your list, and this special offer is so targeted and PROVEN to convert your subscribers into buyers!
$3000 Value (Minimum)
Component #4: Ready To Go 30 Day Email Campaign
To totally make this an automated system I created a 30 day email campaign that you can add your affiliate links to, load into your autoresponder, and collect orders over and over and over again.
Within this 30 day email campaign I included very informative emails that will automatically build your relationship with your list which is part of getting them to buy from you. You've got to build that like, know, and trust and that's exactly what these emails do!
I didn't stop there though...
Then I created a few emails each for 3 different products that you can be an affiliate for. These emails all entice your subscriber to buy the product from YOU...
This is the "icing on the cake" of this offer, and I'll even show you how to edit these emails, and load them into your autoresponder.
Once this machine is setup there is NO stopping it! It's perfect automated income!
$3500 Value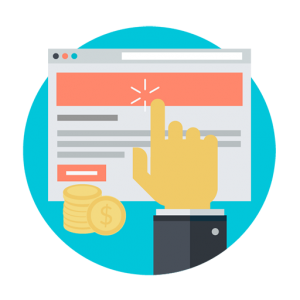 Everything I just told you that you're getting is a complete ready to go, automated money making system!
This is a complete ready to go money making system that gives you a squeeze page to build your list, a special offer to make you money right away, affiliate products to make you even more money, and a full 30 day email campaign to allow you to automate every part of the process!
All your left to do is drive traffic, and I'll even teach you how to do that!
This is an entire business that you can easily run since I've done all of the hard work for you...
Oh... But It Gets Even Better For YOU!
I'm not going to stop at giving you everything you need to set this system up. I'm even going to train you to set it up and start making money with it right away!
This bonus training and coaching is just more than a few "things" I threw together. They're like getting an entire marketing "how to" education for free!
This is me as your personal coach showing you how to set everything up, and even how to make money with it right away!
Just look at the bonus training you're going to get...
Ready To Go In 2 Hours Setup Workshop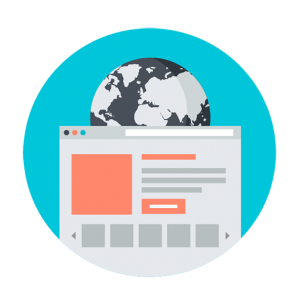 In this workshop I'll show you exactly how to get everything all setup in just two hours! Yes you'll be able to watch me set everything up step-by-step and have your entire system up and ready to take orders!
I'll show you how to get a domain name, hosting, and an autoresponder. I'll then show you how to take each of the components you get and set it all so that you can have everything running on autopilot!
Once everything is setup you have NOTHING to do because your system is an automated machine that runs on its own!
The Traffic In 24 Hours Workshop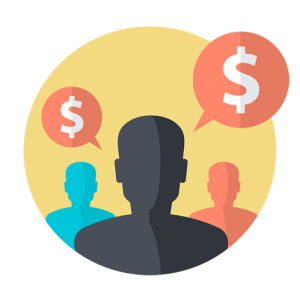 Once you have your system all setup, you're going to need to get subscribers so you can start making money!
In the Traffic In 24 Hours Workshop I'll show you the exact traffic methods you can start using to get subscribers in as little as 24 hours!
These are the exact strategies I use in my business to fuel my systems and make money on autopilot! I'll be revealing them all to you!
The Make More Money Workshop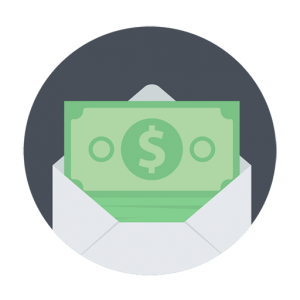 Making money with your system doesn't stop at GETTING subscribers. You can continue to make money from them in many different ways and that's exactly what I'll be teaching you to do in this workshop!
I'll show you several ways that you can make additional income from your subscribers, and it's all super easy to do...
Having a system that pays your bills each month is great, but it's even BETTER when you can make even more money to spend on the "fun stuff", right?
With these amazing bonuses you'll learn everything you need to know to get this system all setup and running and making you money.
I'm giving you EVERYTHING here... EVERYTHING you need to have a money making system for yourself, and EVERYTHING you need to learn to market it so you can get subscribers giving you their money over and over and over again!
But... Yep... It gets even better!
Are You Ready To FINALLY Get Your Own Online Business All Setup With This Ready To Go System?
I'm giving you every single thing you need to succeed here including coaching with me! This offer just can not get any better and this IS your best chance at having your own ready to go system that can create a massive income for you.
Just to recap here's everything you're getting...
Ready To Go Free Offer
I charge $497 an hour for my time. I don't know what you charge for yours, but if you were to do this yourself and let's just say you charge half of that it would take you about 12-14 working hours to put this kind of quality content together. If you PAID someone to do this it would cost you about $20 a page and this thing is 27 pages long!
Ready To Go Squeeze System
If you were to pay to have this system created for you, graphics would cost you $150, sales copy would cost at least another $500, and getting it all put together would EASILY cost you another $1000.
Ready To Go Special Offer
This is a complete, full blown product that was created especially for this system. You're getting the entire product, the salesletter, and the download page. Others offer this and charge $3000-$5000 for it!
Ready To Go 30 Day Email Campaign
Having emails written for you can cost a small fortune, and it's totally worth it because these are like individual little salesmen. My copywriter charges $250 an email and you're getting 14 of them in your 30 day email campaign!
Yes that's a real world value of $8690 to have all of this put together, but I'm not going to charge you anywhere near that!
Not even half of that!
Not even a quarter of that!
As a special launch price you can get everything here for only a one time payment of $97, but you've got to act before the special launch price expires!
Once it expires the price will go back to the original $497 price!
Click on the Buy Now button below to get this special pricing, get instant access, follow along with the "Ready To Go In 2 Hours Setup Workshop" you're getting as a bonus, and you can have your very own autopilot money making system up and ready to make you money!
Let's get you started...

Frequently Asked Questions And Answers